Classique
All of the 4-star hotel's elegant classic rooms come with refined marble bathrooms, elegant cherry wood furniture and exclusive Hotel Ponte Sistotoiletries as standard.
---
Chambre Simple Classique
Les chambres simples offrent un aménagement classique avec tous les équipements modernes, comme un téléviseur écran plat et la connexion sans-fils à Internet, tout comme des accessoires confortables, tels que pantoufles et échantillons de toilette exclusifs. Une base parfaite pour votre voyage d'affaires ou weekend dans la Ville Eternelle!
​ ​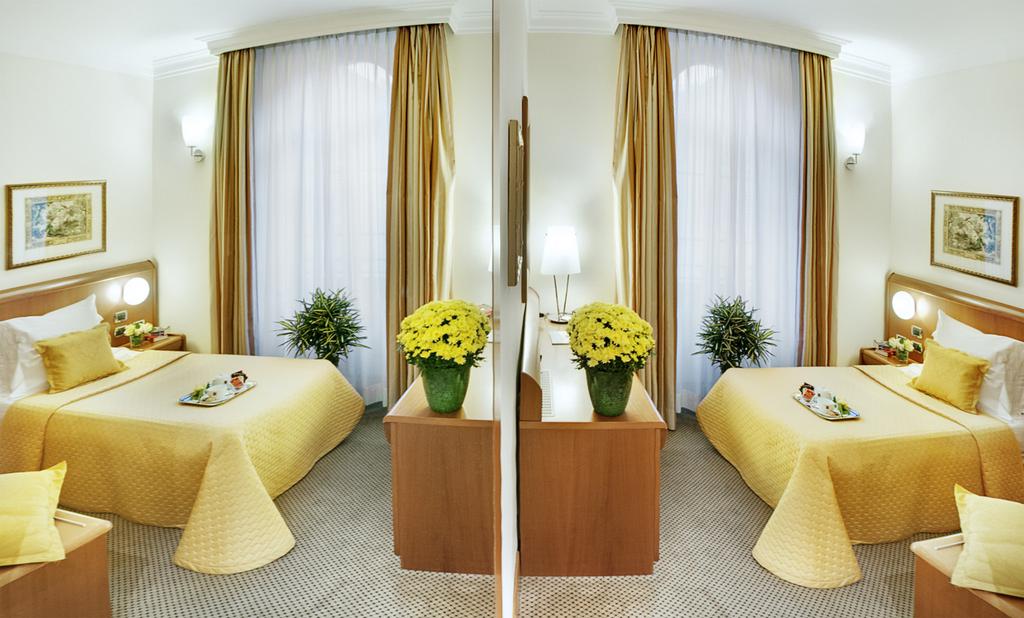 ---
Chambre Double Classique
Les chambres doubles et matrimoniales classiques de ce logement dans le centre de Rome sont élégamment aménagées et offrent aux visiteurs un bon confort pour leurs vacances Romaines.
Après une journée active en visitant Rome, vous pouvez vous abriter dans le confort de votre chambre d'hôtel, pour profiter d'une douche ou d'un bain rafraichissant dans votre salle de bain en marbre de Carrare et vous soigner avec les articles de toilette sélectionnés. La connexion internet sans-fils est disponible.
​ ​